Create Decentralized Identity with FlexfinTx – Algorand's Use Case.
In my recent articles about Algorand displayed as: [Introducing Algorand as a true permissionless blockchain] and [it's concepts as an effective solution to blockchain Trilemma], I pinpointed three challenges thus:
Security
Scalability
Decentralization
Having a considerable understanding of the aforementioned trio issues will give you insight into general blockchain concepts including the need for robust solutions to attract more cravings for the said technology. Seeing Algorand 's name painted on blogs isn't enough but to tell of the potentials the name carries.
More than a mere cryptocurrency, Algorand is a safe harbor for smart contracts – a top blockchain project with enormous utility. If you ever confused of what you can build on Algorand or what kind of businesses or projects can be suitable with the protocol, you're at the right place as, for the next weeks, I will be walking you through Algorand's use cases (project examples, what they do and why they should or have chosen Algorand Blockchain).
---
Decentralized Identity (KYC/AML)
FlexFinTx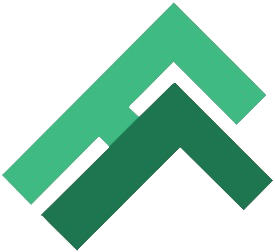 FlexFinTx is an identity management and finance application platform that uses a smart contract to maintain unfeigned users identity in a decentralized environment (with no central authority) leveraging on blockchain Solution.
---
Using Algorand's platform, it aims to rebuild identity for millions in Africa who are unable to access core services and products due to rigorous KYC procedures or due to their remote locations. Looking at how technology eases accessibility, we can, with no doubt be confident that blockchain technology will conveniently solve this real-life issue. It aims to facilitate the recording of over 400 million digital identities across Africa, using nothing but a mobile phone. By using Algorand's blockchain platform, FlexIDs are made to be tamper-proof and self-sovereign, meaning no organizations can access a user's information without gaining permission from the individual, and the user has full control over their data.
Remember I had mentioned that Algorand chain facilitates borderless transactions, likewise on FlexfinTx, digital identity is borderless protected by bank-grade cryptographic security via the product FlexID.
Freedom – users can switch providers anytime which also satisfies decentralization policy.
Fully self-sovereign – giving the user full control over who they share their data with.
Manages users identity through a guided whatsapp chat or USSD (no internet access is required).
---
Registration Made Easy
Use whatsapp chatbot or USSD to register flexID.
Get authenticated flexID credentials from the network partner e.g Bank.
Use digital flexID to quickly and easily create a bank account to request a loan via mobile phone.
What Is Decentralized Identifier
Decentralized identifier (DID) is a type of identifier to provide verifiable decentralized digital identity.
They enable the controller of a DID to prove control over it independent of any centralized entity.
They relate a DID subject to a DID document.
A DID document contains information about public keys which can be used to authenticate the controller of the DID or access other services.
Verifiable Credentials
Verifiable credentials can represent the same information as physical information.
They are more tamper-resistant than physical credentials due to cryptographic mechanisms like digital signatures.
Holders of verifiable credentials can generate verifiable presentations to share with organizations to prove they possess VCs with certain information.
---
What Is Algorand
The Algorand protocol, is the brainchild of Turing Award-winning cryptographer Silvio Micali. Algorand Inc. built the world's first open source, permissionless, pure proof-of-stake blockchain protocol for the next generation of financial products. This blockchain,
Resources